Verteilung nach (durchschnittlicher) Helligkeit der Karten / Breakdown by (average) Brightness of the cards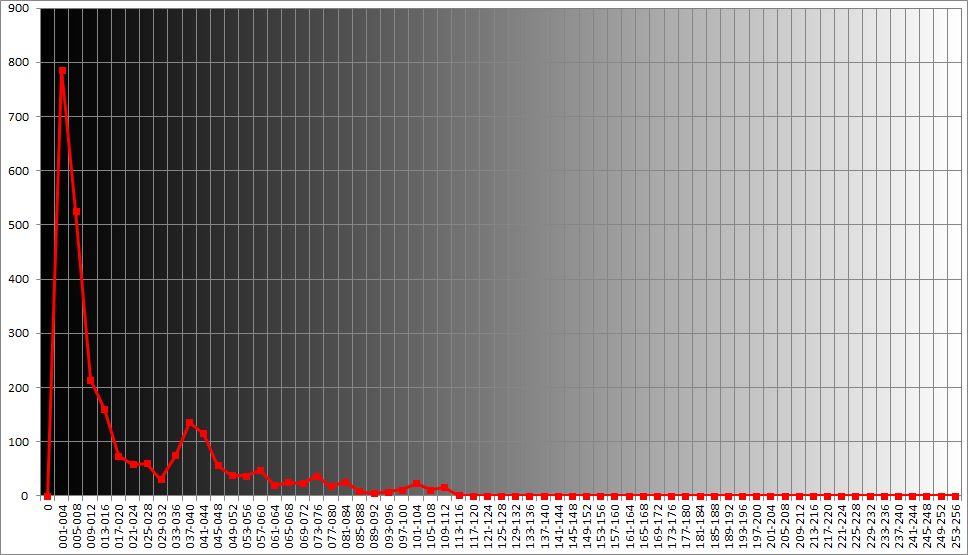 Stand / up-to: 2016-01-24 // 1593
Beschreibung der Vorgehensweise / How did I get these values?
Zuerst wird für jede Karte der durchschnittliche RGB-Wert berechnet, dann wird dieser in einen Grauton umgefärbt. / First the average RGB value of each card is defined, than this will be transformed into a grey value.
Für Karte mit gleichem Layout wie eine andere wurde dieses andere Layout nochmals für die Rechnung genommen. In case a card has the same layout with a second one, this second card was taken again for the calculation.
Beispiele / Examples
Bild / Image

Ø RGB-Wert/Value

Grauwert/Grey Value

Helligkeitswert/Brightnessvalue

(11,8,5)

(8,8,8)

8 → 005-008
(35,35,31)

(34,34,34)

34 → 033-036
(80,53,9)

(48,48,48)

48 → 045-048
(59,76,159)

(98,98,98)

98 → 097-100
(174,166,153)

(165,165,165)

165 → 165-168